Wildflower Hair & Body Oil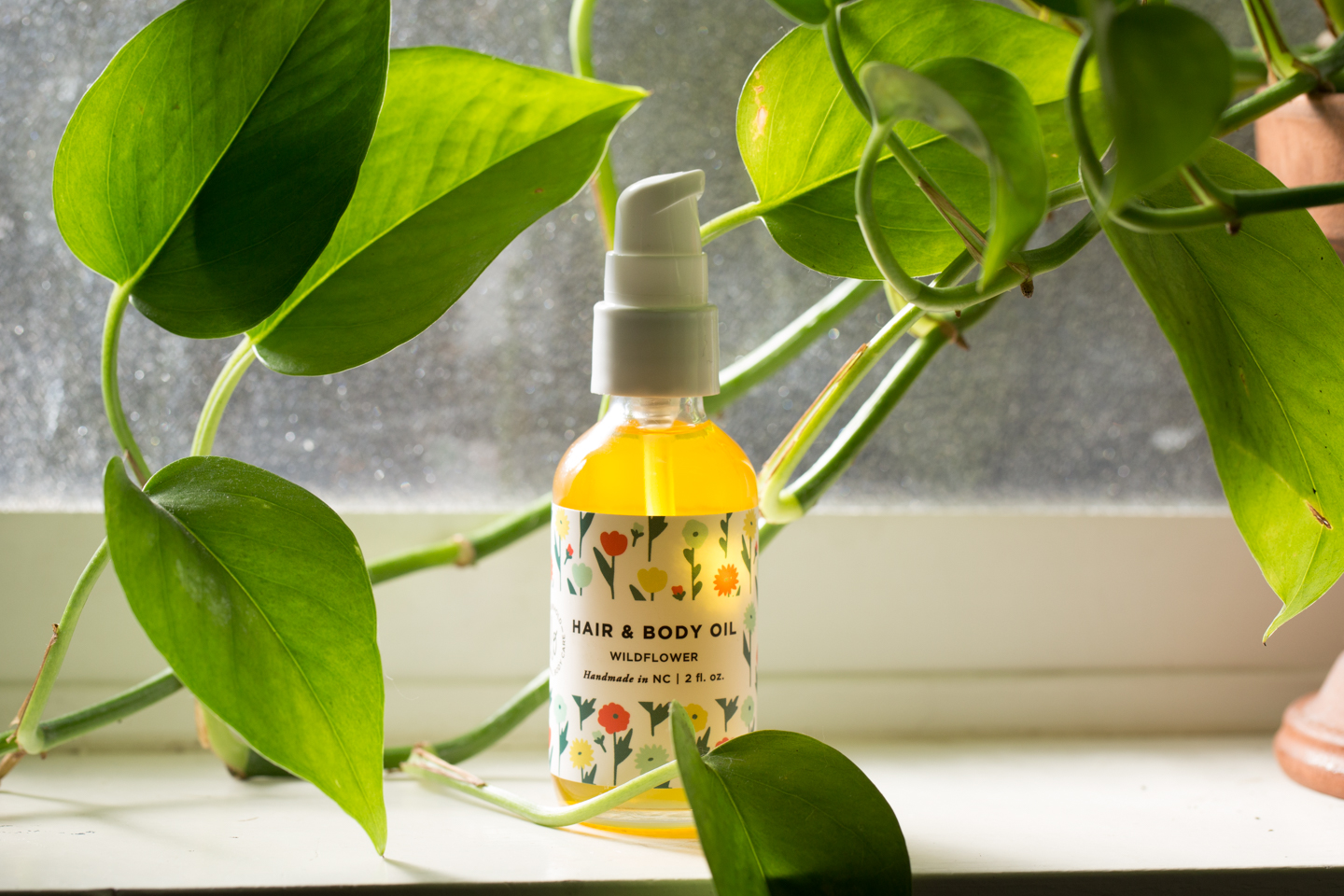 Wildflower Hair & Body Oil
Wildflower Hair & Body Oil is a versatile and nurturing, all-purpose oil blend with a rich, floral aroma. Fragrant flowers combine with bergamot and black pepper for a lush, clean aroma. Use as a body moisturizer or massage, hair, bath, and shave oil. Gentle for all skin types.
Our formula incorporates nutrient-dense organic golden jojoba oil to replenish dry hair, reduce skin inflammation, and balance skin. A combination of vitamin-rich and lightweight apricot and rice bran oils ensures fast absorption and glowing skin. We also include antioxidant-packed vitamin E for it's collagen producing properties, scar tissue prevention, and ability to promote healthy follicles.
This blend of carrier oils, vitamin E, and exquisite essential oils creates an uplifting body oil and restorative hair treatment ideal for flower lovers. This oil is our fastest absorbing moisturizer - perfect for anyone on the go, or anyone seeking a versatile product.
Free product sample with every purchase.
To Use
For soft and radiant skin, rub a small amount on the body. For shiny and healthy hair, apply just a drop to ends or fly always and style as usual. For a smooth shave, apply a generous amount prior to shaving. Add a little oil to running water for a fragrant, moisturizing bath. A little goes a long way!
Packaged in a 2 oz glass bottle with a plastic pump top.
100% NATURAL • VEGAN • CRUELTY FREE • GLUTEN FREE
NO: Parabens, sulfates, petroleum, artificial fragrances, or preservatives.
INGREDIENTS
Rice bran oil, apricot oil, golden jojoba oil*, vitamin E, and essential oils of : geranium, jasmine, rose, bergamot, myrrh, and black pepper. *Certified Organic