Lime & Lemon Balm Lip Balm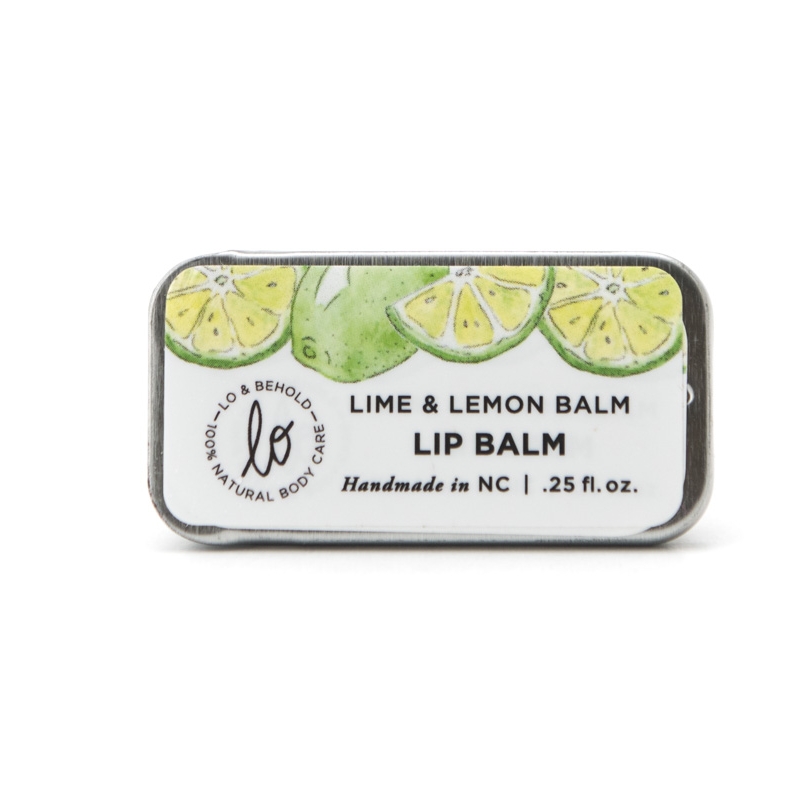 Lime & Lemon Balm Lip Balm
Tangy and herbaceous, Lime & Lemon Balm Lip Balm provides lasting moisture. This best-selling lip balm combines zesty and sweet essential oils with our deeply hydrating lip balm formula for a lush lip indulgence.
Lime essential oil has an uplifting and refreshing aroma that promotes mental clarity.
Litsea essential oil is energizing and adds a sweet taste to the balm.

Lemon balm calms and soothes skin while adding a herbal hint to the scent.

Beeswax softens lips and seals in moisture for lasting protection. It is also antibacterial, high in vitamin A, and soothes dry and itchy skin.

Mango butter has a smooth texture and a light, tropical aroma. It's rich in fatty acids and vitamins C, A, and E.

Jojoba oil balances moisture.

Vitamin E repairs damaged skin.

Coconut oil is the ultimate moisturizer and provides essential nutrients and vitamins. Its smooth, creamy consistency contributes to our ideal lip balm texture.
To use:
Apply a small amount for soft and healthy lips. No constant reapplication is necessary - a little goes a long way!
100% NATURAL • CRUELTY FREE • GLUTEN FREE
Free of: Parabens, sulfates, petroleum, artificial fragrance, preservatives, and gluten.
Ingredients
Unrefined and fair trade coconut oil*, beeswax, jojoba oil*, mango butter, castor oil, vitamin E, and essential oils of: lime, lemon balm, and litsea. *Certified Organic